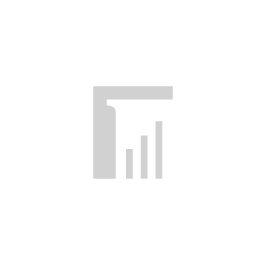 Acute and Chronic Renal Failure Coding
Available ON-DEMAND

Presented on: Wednesday, June 12, 2013
Sponsored by: Certified Coder Boot Camp - Online
Presented by:  Garry L. Huff, MD, CCS and Brandy Kline, RHIA, CCS, CCS-P, CCDS
Renal failure coding continues to be a problem area for even the most experienced professionals. During this 90-minute webcast, our expert speakers address new Acute Kidney Injury Network (AKIN) criteria, acute vs. chronic kidney disease, and other clinical aspects of renal failure and related conditions. They also deal with the common documentation shortcomings related to this subject area and appropriate physician query techniques to resolve them.

BENEFITS
Our expert speakers will help you to:
Recognize the acuity and stage of renal failure
Understand the updated AKIN criteria
Identify acute vs. chronic kidney disease
LEARNING OBJECTIVES
At the end of the program, you will be able to:
List the AKIN updated criteria
Identify types of renal failure
Describe how to assign correct stages of acute kidney disease
Discuss the impact of ICD-10 on coding renal failure
AGENDA
Delineating acute kidney failure (AKIN) criteria

New and updated criteria
Kidney Disease: Improving Global Outcomes (KDIGO)

Defining acute kidney failure vs. chronic kidney disease (CKD)
Establishing baselines
Clinical recognition of types of AKI
Recognition of correct stages in CKD
Preparing for ICD-10
WHO SHOULD LISTEN
Coders, coding managers, HIM managers and directors, CDI professionals, compliance managers, revenue cycle managers, case managers/utilization review, physician advisors
BONUS MATERIALS
In addition to the expertise and advice presented during this webcast, you'll also receive a slide presentation of the program materials plus the following bonus items.
Table of CKD
Table of AKI
ICD-10 crosswalk for AKI, CKD, and different types of dialysis
MEET THE SPEAKERS
Garry L. Huff, MD, CCS, is a board certified internal medicine specialist who entered private practice in Memphis, Tenn. in 1980. Dr. Huff has served on the American Hospital Association's Expert Advisory Panel for the Coding Clinic for ICD-9-CM. He is one of a select group of physicians in the United States holding the credentials of Certified Coding Specialist and is an active member of the National Clinical Coding Society. He has been a featured speaker at numerous national and state AHIMA meetings and is a permanent member of AHIMA's Certified Coding Specialist test construction committee.  Dr. Huff has provided numerous educational seminars regarding coding for medical record professionals, nurses, physicians, and medical students. Dr. Huff has been involved as a lecturer and has worked extensively as a consultant regarding coding and DRG management for many of the largest hospitals and major healthcare corporations in the United States.

Brandy Kline, RHIA, CCS, CCS-P, CCDS
Brandy Kline, RHIA, CCS, CCS-P, CCDS, is currently serving as a Clinical Coding Consultant for Huff DRG Review Services. She has more than 11 years experience in the HIM field including inpatient and outpatient coding, coding department management, clinical documentation program assessment, development and management, HIM director, physician advisor training and monitoring, and physician education. She currently performs pre-bill chart reviews specializing in Medicare admissions, discusses documentation and coding issues daily with physicians, and provides recommendations to clients.  Brandy serves as a team member working on internal software and program development and also provides assistance with the training, monitoring, and mentoring of new employees. She is an active member of AHIMA and ACDIS.

MISSED THE LIVE EVENT?
No problem. This audio conference is now available ON-DEMAND. Use it as a training tool at your convenience—whenever your new or existing staff need a refresher or need to understand a new concept. Play it once or dozens of times! $259 value!