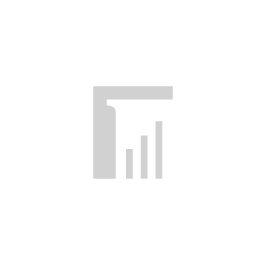 Inpatient-Only Procedures: Reevaluate, Reeducate, and Reinforce Correct Reporting
Available ON-DEMAND

Presented on: Thursday, May 22, 2014
 
Presented by:
Kimberly A.H. Baker, JD
Beverly Cunningham, MS, RN

Sponsored by:
Briefings on Coding Compliance Strategies
CMS designates certain procedures as inpatient-only, but identifies them using CPT codes (outpatient codes). Since inpatient coders use ICD-9-CM Volume 3 codes, not CPT codes, they need to know which procedures are on the inpatient-only list. And now, under CMS' 2-midnight rule, physicians are told that a patient should only be admitted if the stay will cross two midnights. Inpatient-only procedures do not always meet this criterion, making it even more important to correctly identify these procedures.
During this program, our expert speakers Kimberly A.H. Baker, JD, and Beverly Cunningham, MS, RN, will explain how to identify procedures on CMS' inpatient-only list and discuss how to evaluate facilities' processes and procedures around the reporting of inpatient-only procedures. They will discuss how to report an outpatient procedure converted to an inpatient-only procedure. They will also review current Recovery Auditor activity as it applies to the 2-midnight benchmark and inpatient-only procedures.
At the conclusion of this program, participants will be able to:
Identify the role of the case manager and case management leader in the inpatient-only procedure process
Determine medical necessity for short stays and inpatient-only procedures
Evaluate physician documentation for inpatient-only procedures
Develop strategies for ensuring reimbursement for inpatient-only procedures


AGENDA
Identifying inpatient-only procedures
Locate inpatient-only procedure codes
Report outpatient procedure converted to inpatient only
Resolve confusion over 2-midnight benchmark
Who should be the triage for identifying an inpatient-only procedure?
Who should be doing triage?
Auditor activity
Medical necessity for short stays
Medical necessity for the inpatient-only procedure
Appeals denials
Coverage with evidence determination vs. national coverage determination
Documentation requirements for outpatient procedures billed as inpatient only
Additional documentation that would support inpatient only
Medical necessity requirements beyond the inpatient order
Tips for operationalizing
Case management's role
Best practices
Determine who to involve
WHO SHOULD LISTEN
Case managers
Compliance auditors/officers
HIM and registration managers and staff
Inpatient coders and managers
Patient financial service
Physician advisors
Surgery managers


MEET THE SPEAKERS
Kimberly A.H. Baker, JD, is the director of Medicare and compliance for HCPro. She is a lead regulatory specialist for the HCPro Revenue Cycle Institute and is the lead instructor for HCPro's Medicare Boot Camp®—Hospital Version and Medicare Boot Camp®—Utilization Review Version, as well as an instructor for Medicare Boot Camp®—Critical Access Hospital Version. She is a former hospital compliance officer and in-house legal counsel, and has developed and implemented corporatewide hospital compliance programs. In addition, Baker has experience conducting billing, compliance audits, and internal investigations.
Beverly Cunningham, MS, RN, is vice president of resource management at Medical City Dallas Hospital in Dallas. Her areas of responsibility include case management, health information management, patient access, transplant financial services, and transplant organ clinical operations. Cunningham is a well-known speaker in the case management field. Her areas of expertise include denials management, patient flow, and the role of the case manager and social worker in the case management process. She has served as a commissioner on the Commission for Case Management Certification and is a fellow with the advisory board. Cunningham is also a partner and consultant in Case Management Concepts, and coauthor of Core Skills for Hospital Case Management from HCPro.


Webcast system requirements and program materials:
To fully benefit from the webcast experience, please note you will need a computer equipped with the following:
Browser: Microsoft Internet Explorer 6 or later, Firefox, Chrome, or Safari, with JavaScript enabled
Internet: 56K or faster Internet connection (high-speed connection recommended)
Streaming: for audio/video streaming, Adobe Flash plug-in or Safari browser on iOS devices
Four days prior to the webcast, you will receive an email with detailed system requirements, your login information, presentation slides, and other materials that you can print and distribute to all attendees at your location.
COULDN'T LISTEN LIVE?
No problem. You'll be able to download the on-demand version. Use it as a training tool at your convenience—whenever your new or existing staff need a refresher or need to understand a new concept. Play it once or dozens of times! A $259 value!
PLEASE NOTE
Participation in the webcast is just $259 per site. All materials must be retrieved from the Internet.
Save money when you purchase multiple copies! Ask your customer service representative about money-saving discounts and bulk orders. Call toll free 800-650-6787 or e-mail customerservice@hcpro.com.